This store requires javascript to be enabled for some features to work correctly.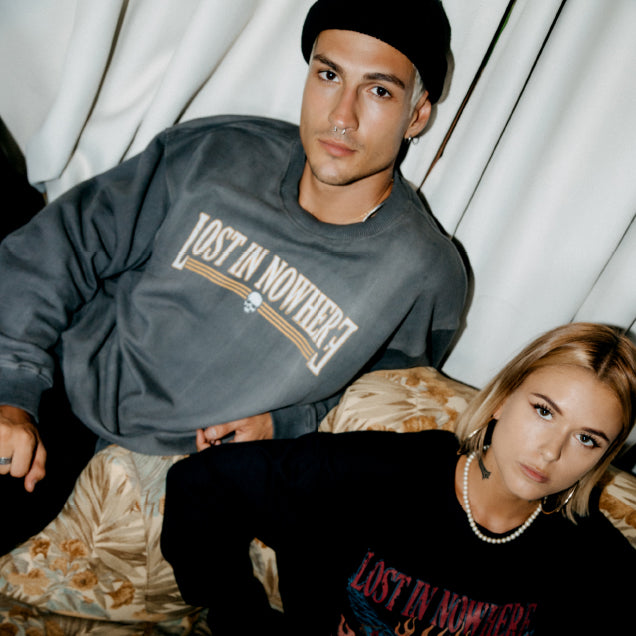 It's all about RAD PEOPLE, RAD CLOTHES, RAD MOMENTS.

You'll find us main stage at the festival, finding new besties at a hazy sunset or sinking a few too many and kicking on into the night.

Our collections are designed to take you oceanside all the way to the streets.Taking inspiration from the music, people, and the moments we create along the way.
Lost In Nowhere is proudly designed in Auckland, New Zealand and 100% handmade in Bali. Bringing you a slice of paradise and tropical vibes in each and every stitch.

This is Lost In Nowhere.
Come Behind The Scenes
Come behind the scenes as we catch up with Owner Shay Taylor and see what LINW is all about.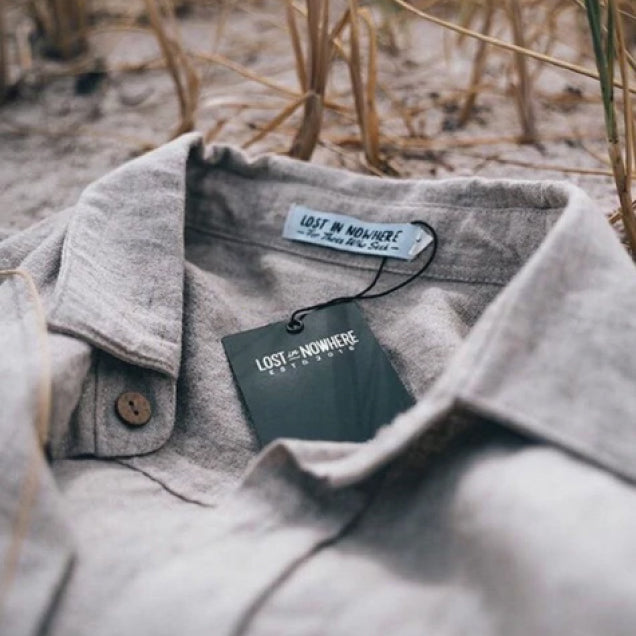 Born on the idea of getting lost in secret surf destinations, finding
new besties at a hazy sunset, sinking a few too many tins and kicking on into the night. We realised our playground is what makes all these moments possible.
After surfing, living and producing Lost In Nowhere in the tropical ocean town of Canggu Bali, we've seen first hand the impact of plastics and other global issues are having on our environment. As a brand, we can no longer be bystanders. We have the ability to instil change and raise awareness within our community.
We're committing to reducing the impact Lost In Nowhere, and our consumers have on our planet. Join us, and we aim to not only create rad clothing, but ensure we are doing our part to protect this epic planet.
SUPPORTING LOCAL COMMUNITIES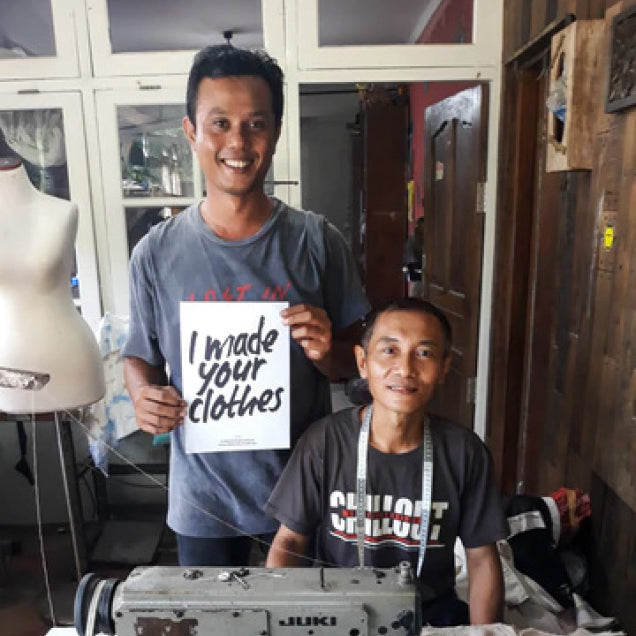 Local Communities
We bring you a tropical vibe in every stitch and we are proud to produce our clothing on the island of Bali Indonesia.
We are small growing brand but we ensure every piece is made ethically and those who make our threads are paid above the living wage.
When we first started Lost In Nowhere, Kolis our lead pattern maker was freelancing at a large scale factory. In just over three years, through his work with Lost In Nowhere and other brands a like, Kolis has been able to open his very own business, which now directly employs five full time staff members and many more within his community.
It's been surreal to not only watch our brand grow but too also contribute to the growth of our workers and their communities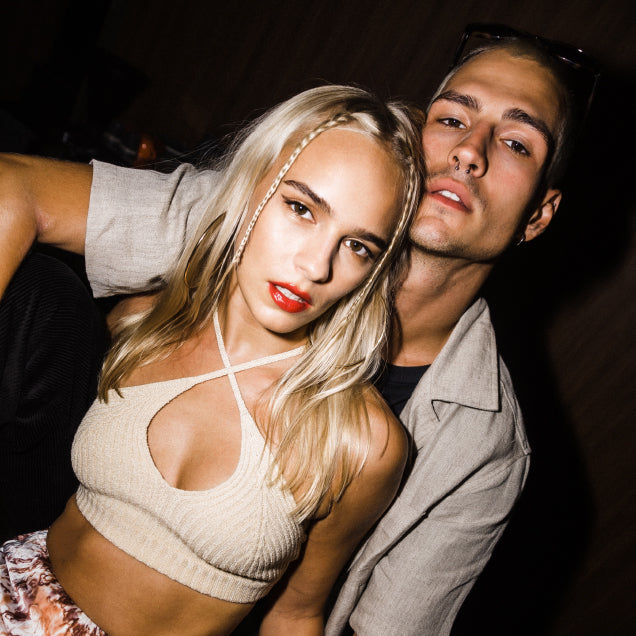 Design & Quality
Here at Lost In Nowhere we're doing our part to reduce waste by committing to small print runs of every collection. We use high quality fabrics to ensure you'll love your threads for years to come.
 
Recently we used fabric offcuts to create fabric masks. This initiative also created jobs and support for those on the island of Bali who have been hit by the global crisis.
FOLLOW US ON THE GRAM