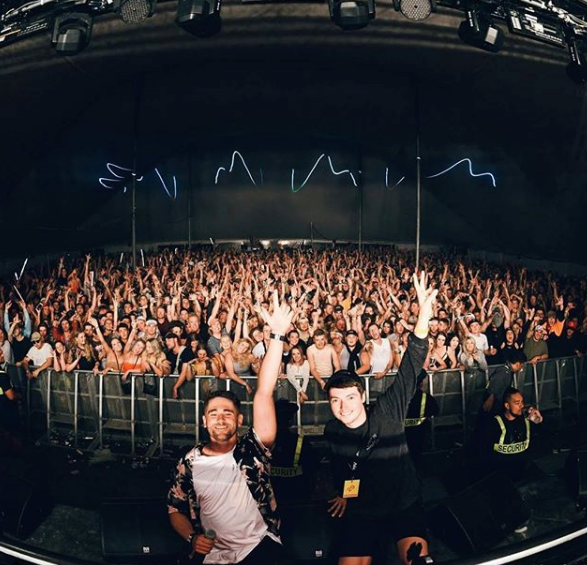 Locals Only - Lee Mvtthews
  3/4 through their summer tour we caught up with the boys to talk about their latest EP 
and a few quirky bits in between. 
With their latest release Nothing To Lose a daily feature on the air waves during our summer roadie, electronic Duo Lee Mvtthews have been smashing the New Zealand Festival circuit, and we're stoked the boys are taking Lost In Nowhere front and center onto New Zealand's largest festi stages, including Rhythm & Vines and Northern Bass, Bay Dreams. 3/4 through their summer tour we caught up with the boys to talk about their latest EP and a few lolz in between. 
What would your autobiography be called?
2 Blokes, 1 Vision, 0 Fucks
Would ya let us play your 'recently played' list on Spotify in the office? 
As long as you like to party 
…And what could we expect to hear?
A blend of Hip Hop club bangers, and all out disgusting bass music
You're a new addition to the crayon box. What color would you be and why?
Black to match our souls.. lol jk, because like any other cliche DJ, its our favourite colour to wear (no sweat patches!)
What's the most money you've ever drunkenly spent at McDonald's?
I bought two family boxes once, and ate one of them by myself (1/2, who has also been known to by 12 Cheeseburgers from Burger King, the other 1/2 is a tight ass when he's intoxicated)
Tell us about Leemvtthews, whats the inspiration behind the duo? 
We have near identical taste in music and beers.


Tell us about your latest EP, Silhouettes and what people can expect?
A musical platter of bass music. We tried to encompass a lot of different sounds into the EP, and a roster of feature artists coming from an array of music background to create something that sounds different and unique, to us anyway. 
NZ summer is upon us, Give us ya top three? 
Sunshine, beers, and of course the prospect of performing at some of New Zealand's most esteemed festivals.
What's the future look like for the duo?
A slew of official remixes for some NZ artists, as well as some from overseas.
Plus a tonne of singles coming for the new year, and shows up and down the country for o-week.
Favourite L.I.N item, go...
We love the gear you just sent us! But the Lost Black dad cap is something everyone needs in their summer wardrobe. 
Give us the run down on where to catch Lee Mvtthews this summer?
28th Dec - R&V Warm Up (Festmate // GIS)
29th Dec - Rhythm & Vines (Supertop // GIS)
31st Dec - Northern Bass (MGA)
31st Dec - Britomart Block Party (AKL)
1st Jan - Bay Dreams Warm Up (TGA)
13th Jan - The Back Bar (HAM)
20th Jan - Misfits (Casette Nine // AKL)
27th Jan - George On Tour (TPO)